"The worst enemy to creativity is self-doubt." So said Sylvia Plath, and we have a feeling she was on to something.
So we reached out to a few artists and art professors from New York's School of Visual Arts and asked them to let us in on some secrets to overcoming lapses in confidence and jumpstarting creativity. More specifically, we asked a group of painters, sculptors, photographers and multimedia masters to describe some art techniques that anyone — from amateurs to professionals — can do to tackle creative block.
Our friends did not disappoint. Here are 9 art techniques you can do to reignite the creative spark.
1. Paint an object from your home or office.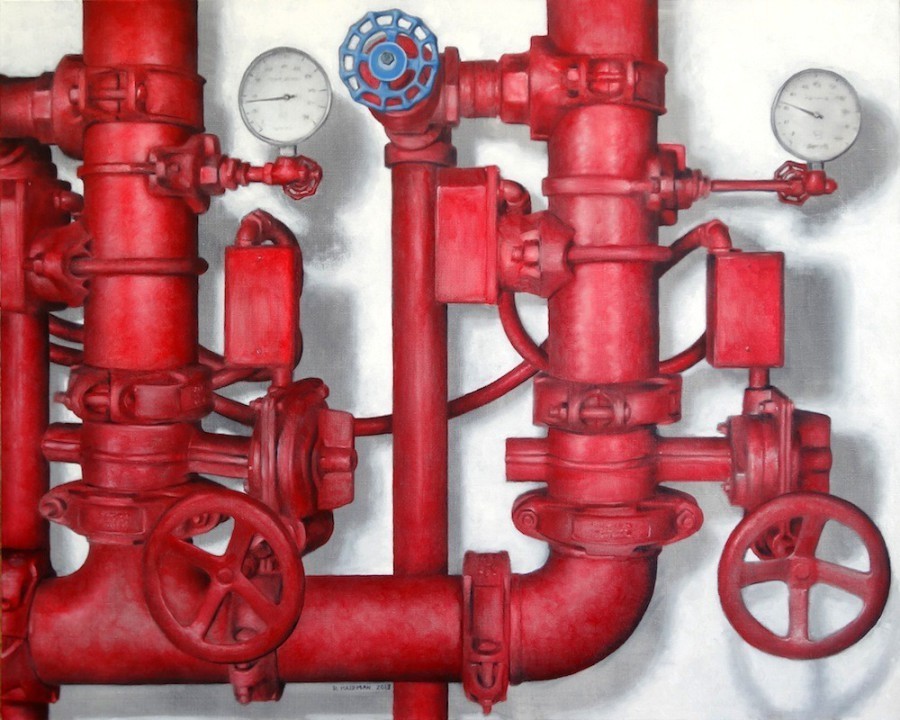 "The beginning draughtsman or painter should avoid drawing from photographs. This practice causes bad habits to form.
"To start, always draw from life — and not necessarily a model. Simple convex objects like apples, pots, opaque bottles, or smooth rocks or seashells are tremendous subjects of study. Training the mind to see form and understand how it sees form, and the hand to represent that understanding, is the start to gaining the visual artist's tools of expression."
-Daniel Maidman, artist (Image: Daniel Maidman, The Red Pipes, oil on canvas, 24"x30", 2013)